TYTYTY
A game about getting something nice for someone you love.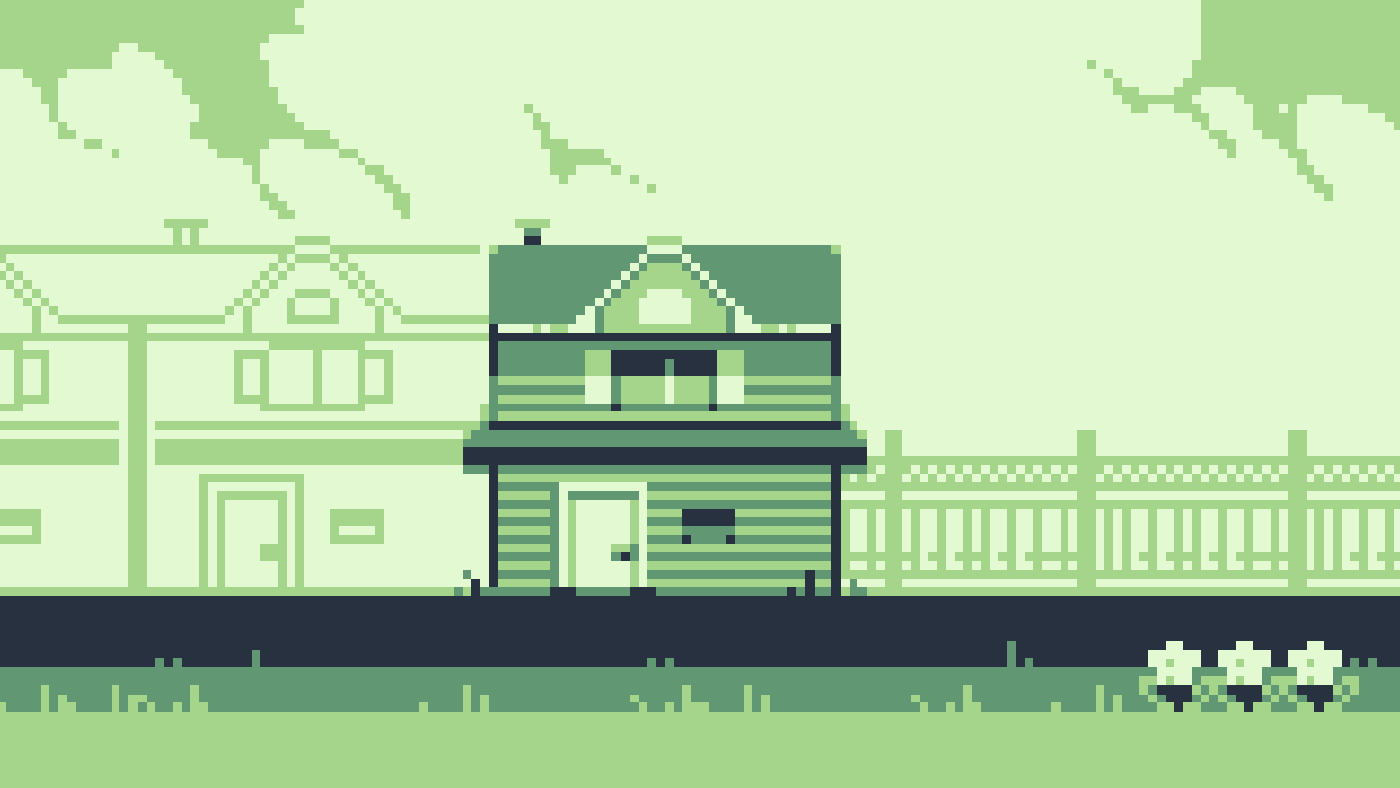 | Art + Development | Writing | Music |
| --- | --- | --- |
| localkristine | Natasha Ramoutar | Kevin A Ram |
The Concept
TYTYTY is a game about getting something nice for someone you love. You play as Grace through different eras over time, heading to the neighbourhood convenience store to find something to bring home to Grandma.
The more you interact with objects and items, the more you come to know the neighbourhood you inhabit and the way the store serves everyone in it.
This game is our love letter to: our experiences growing up in diasporic communities within Scarborough, our grandmothers, and the memories found in everyday objects.
---
The Game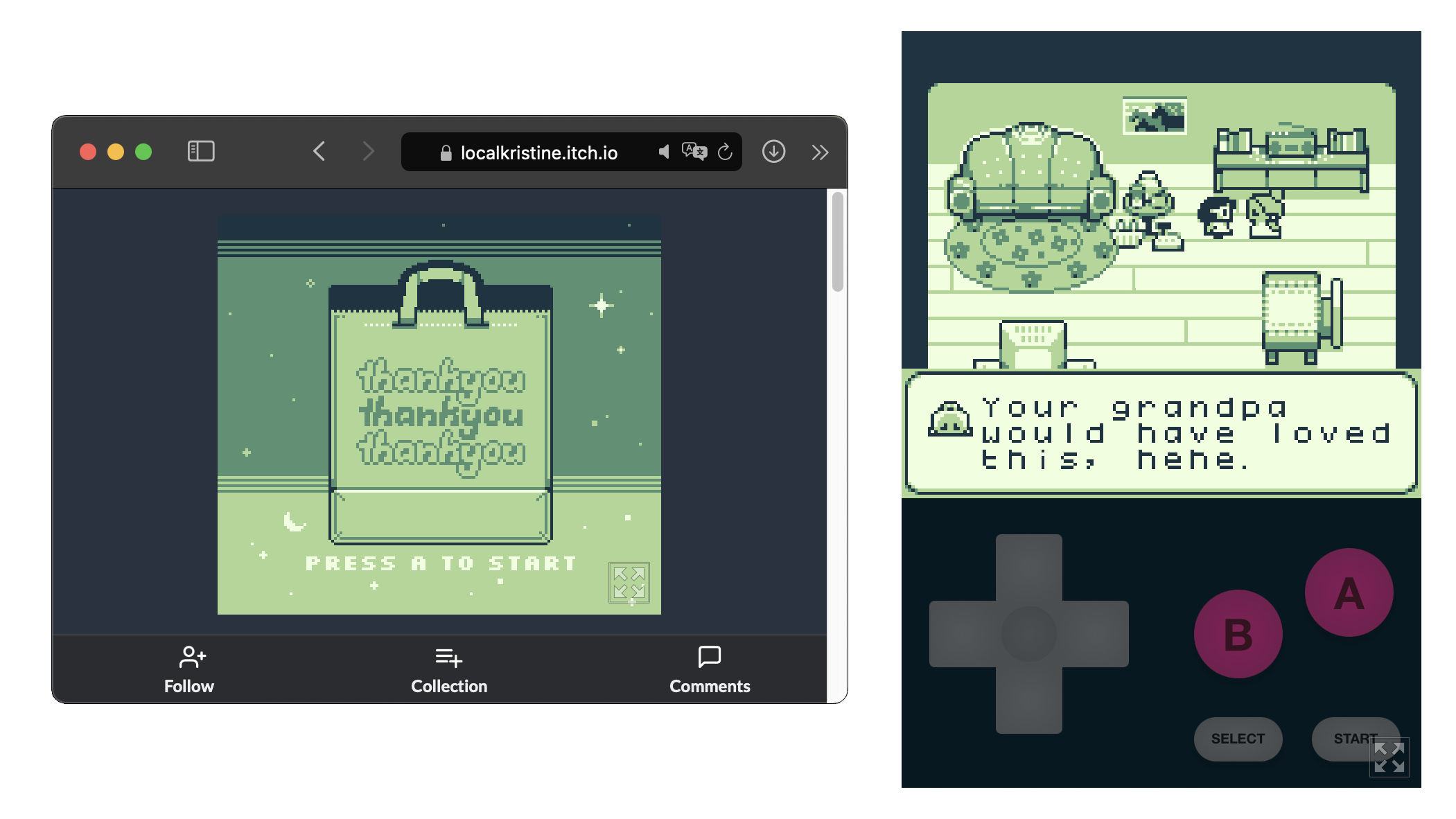 ---
Art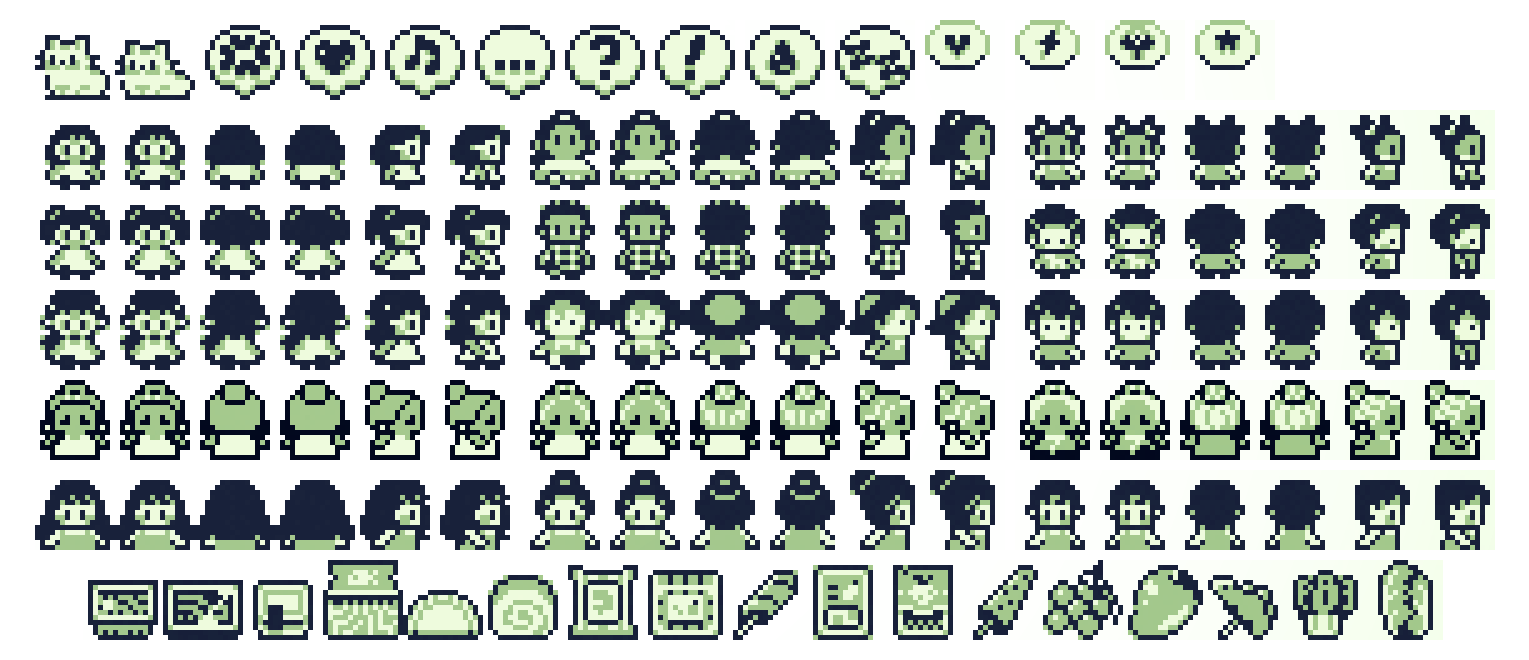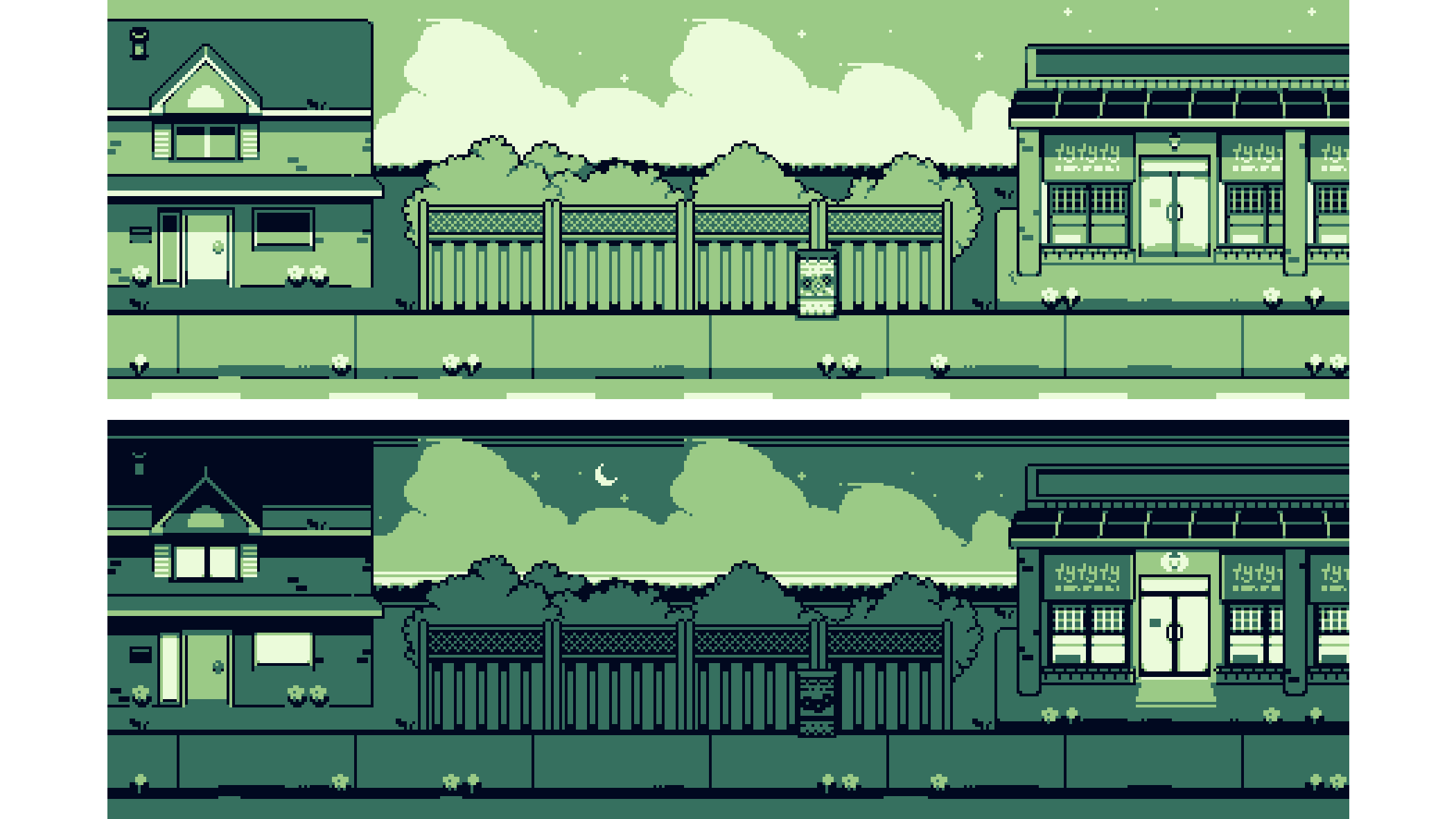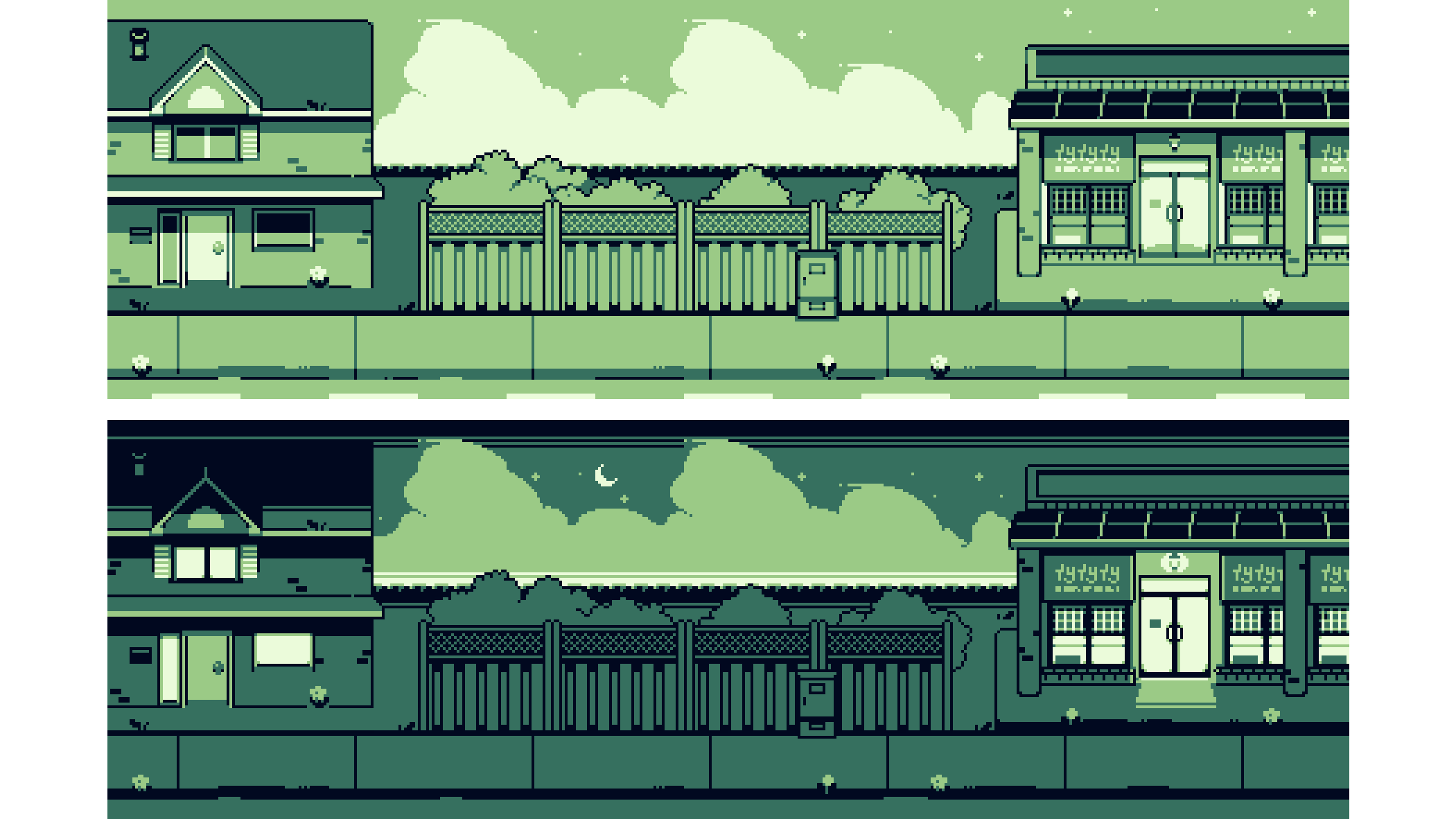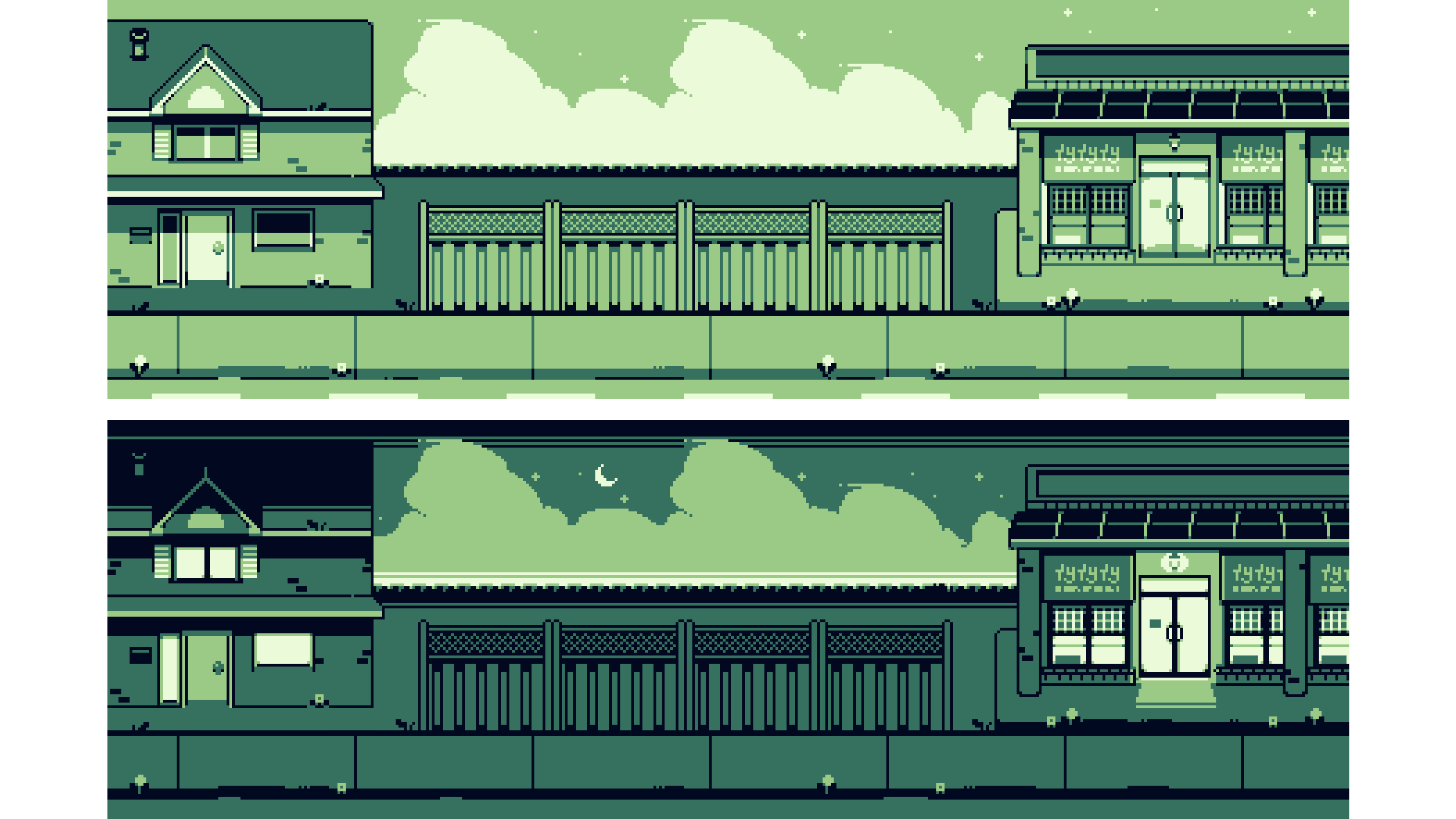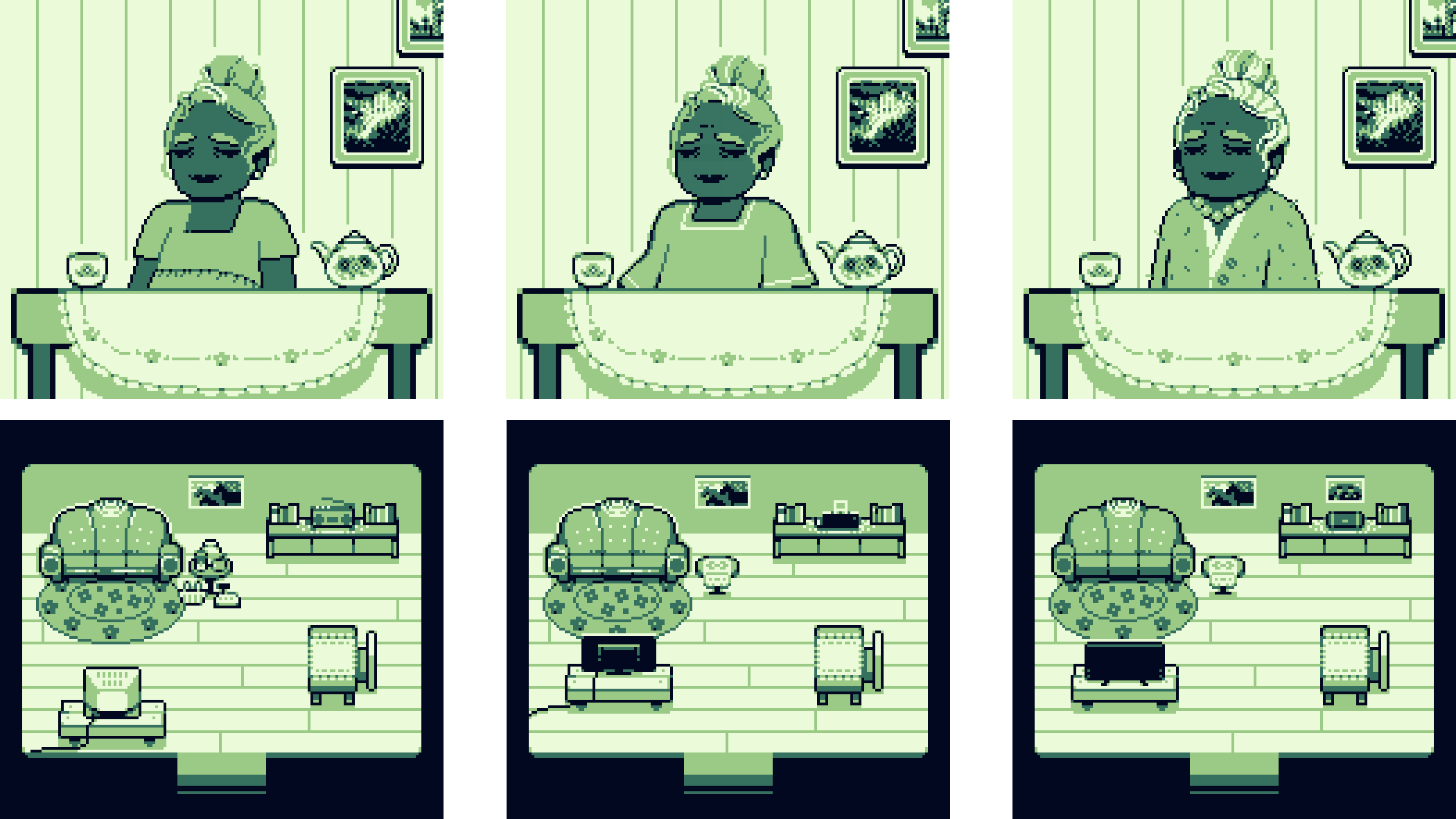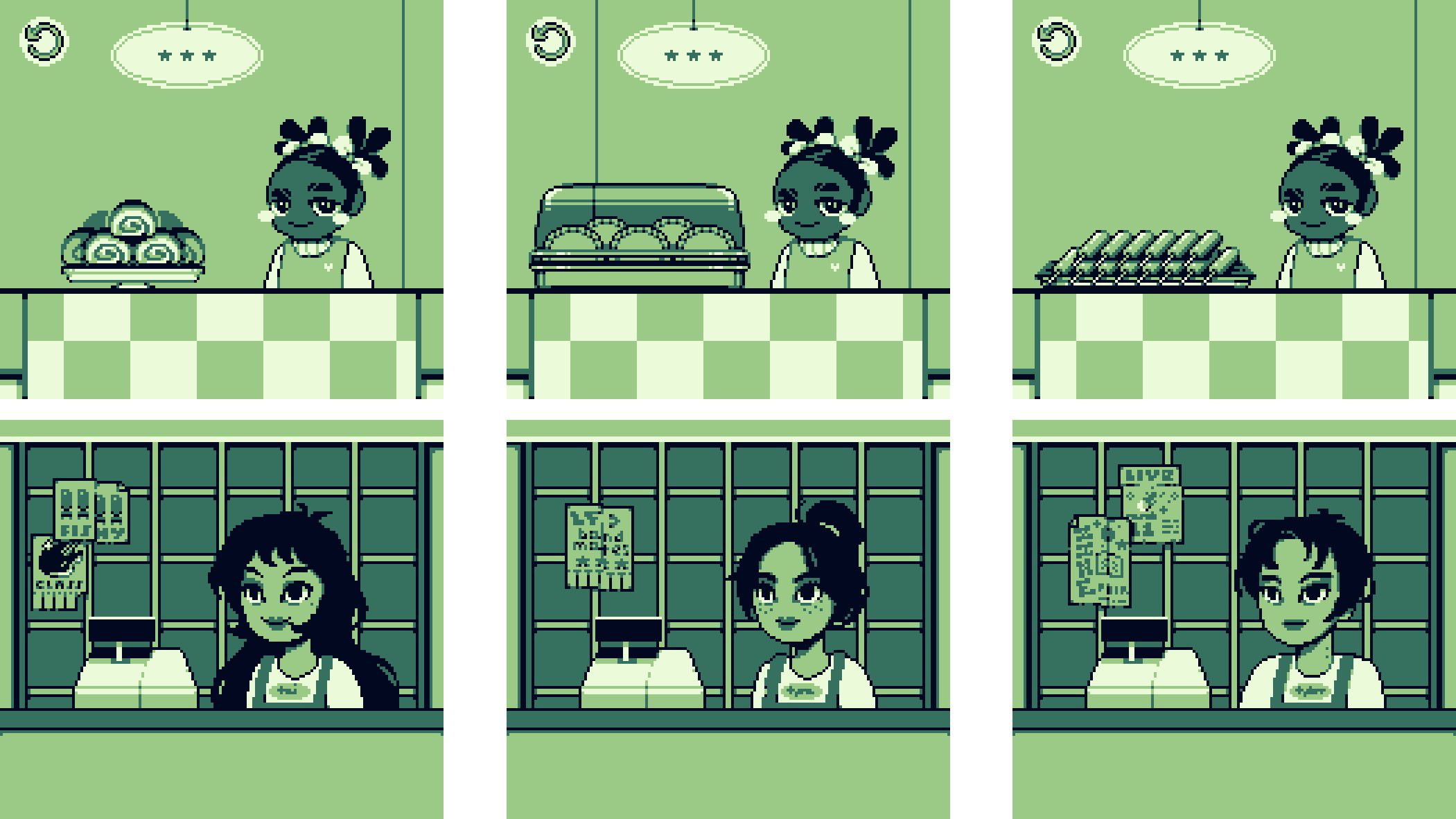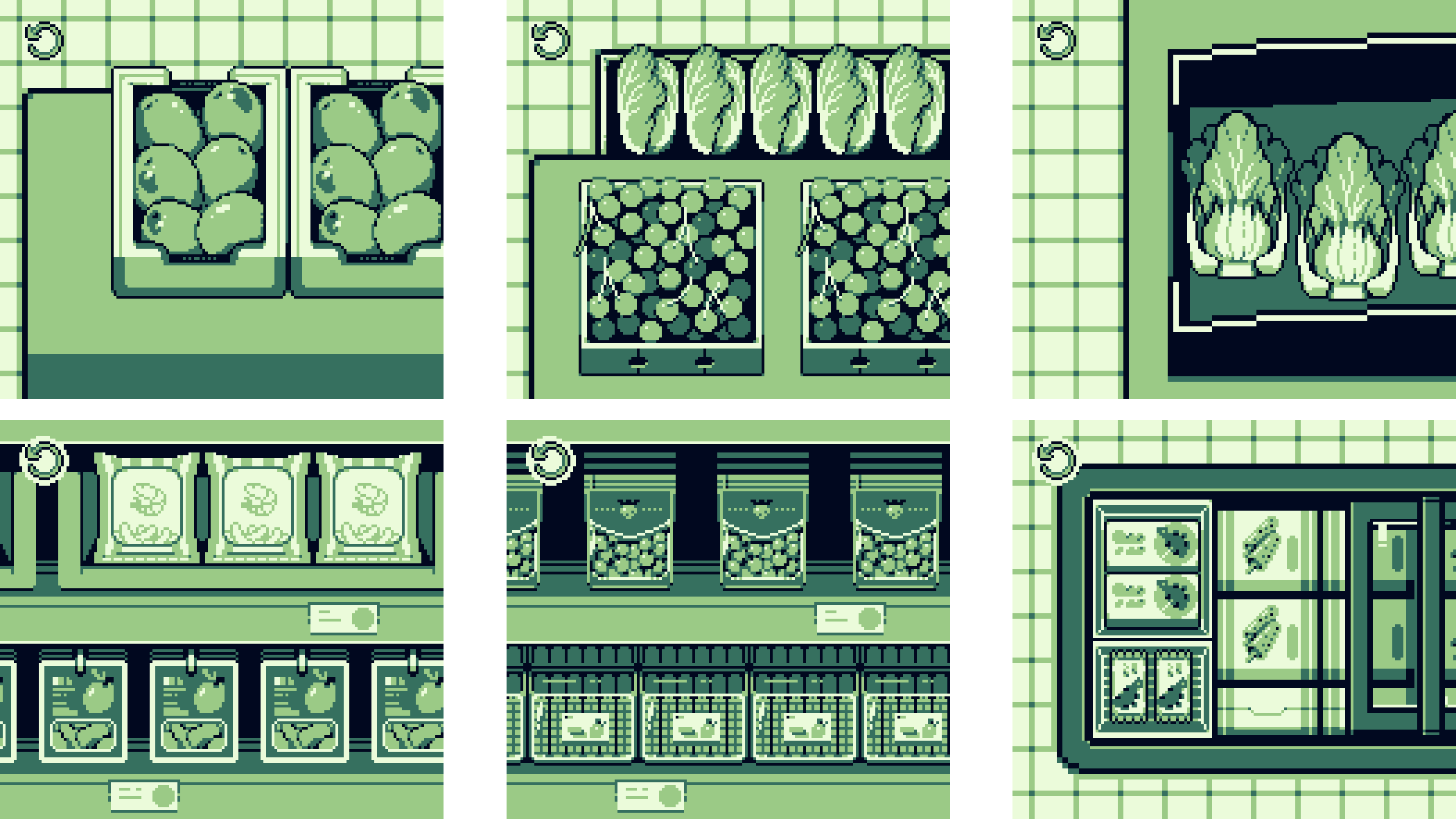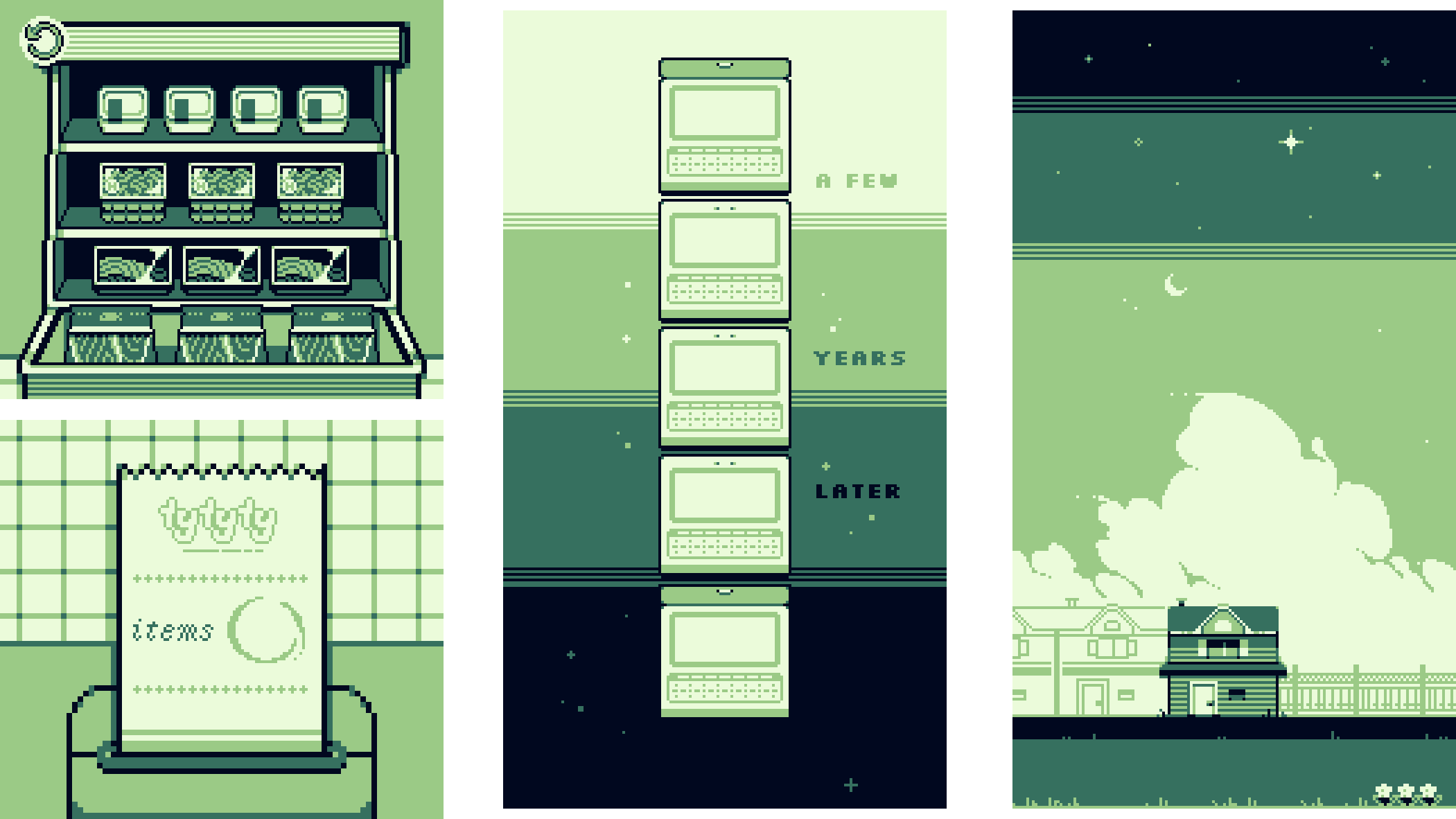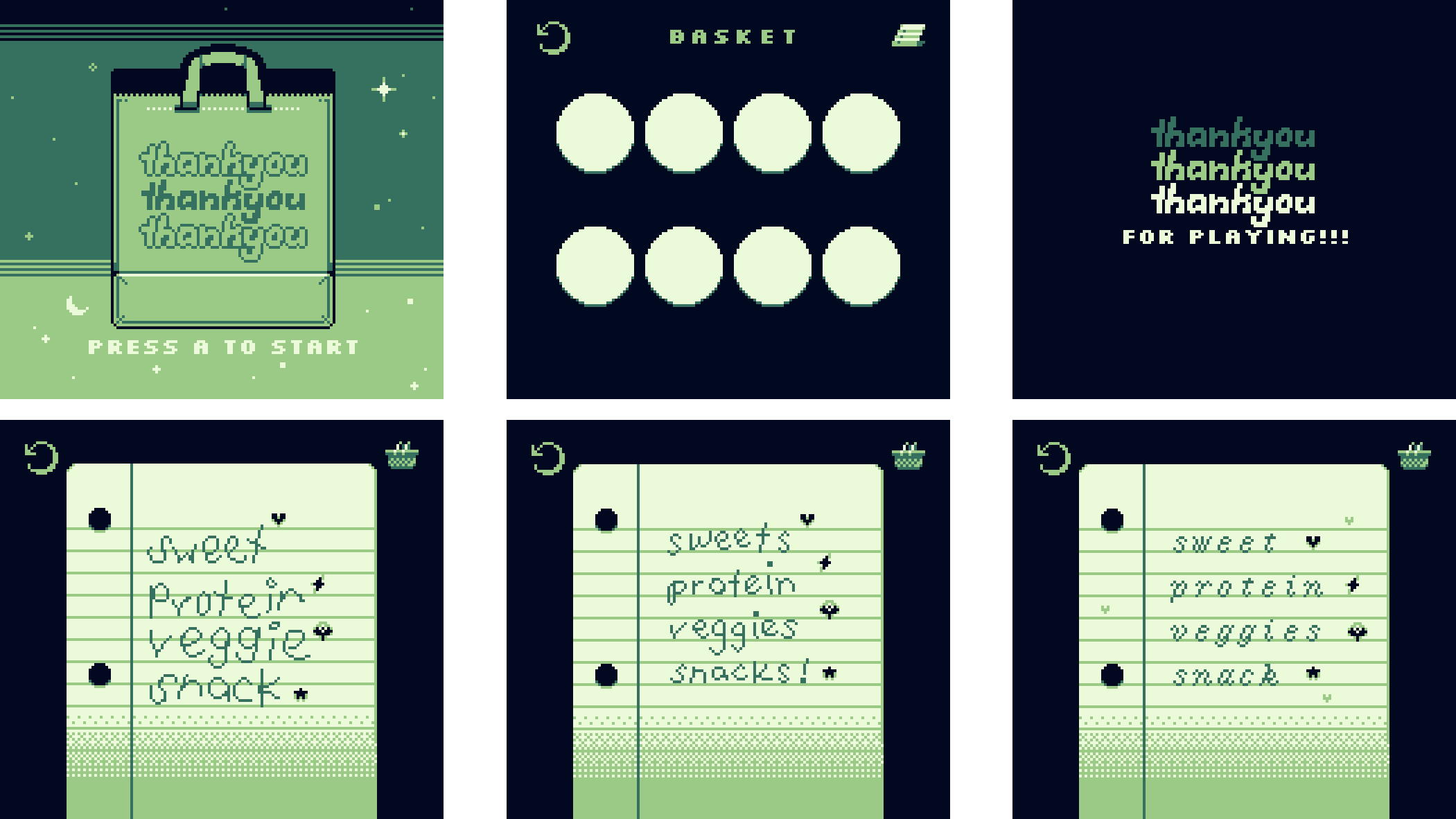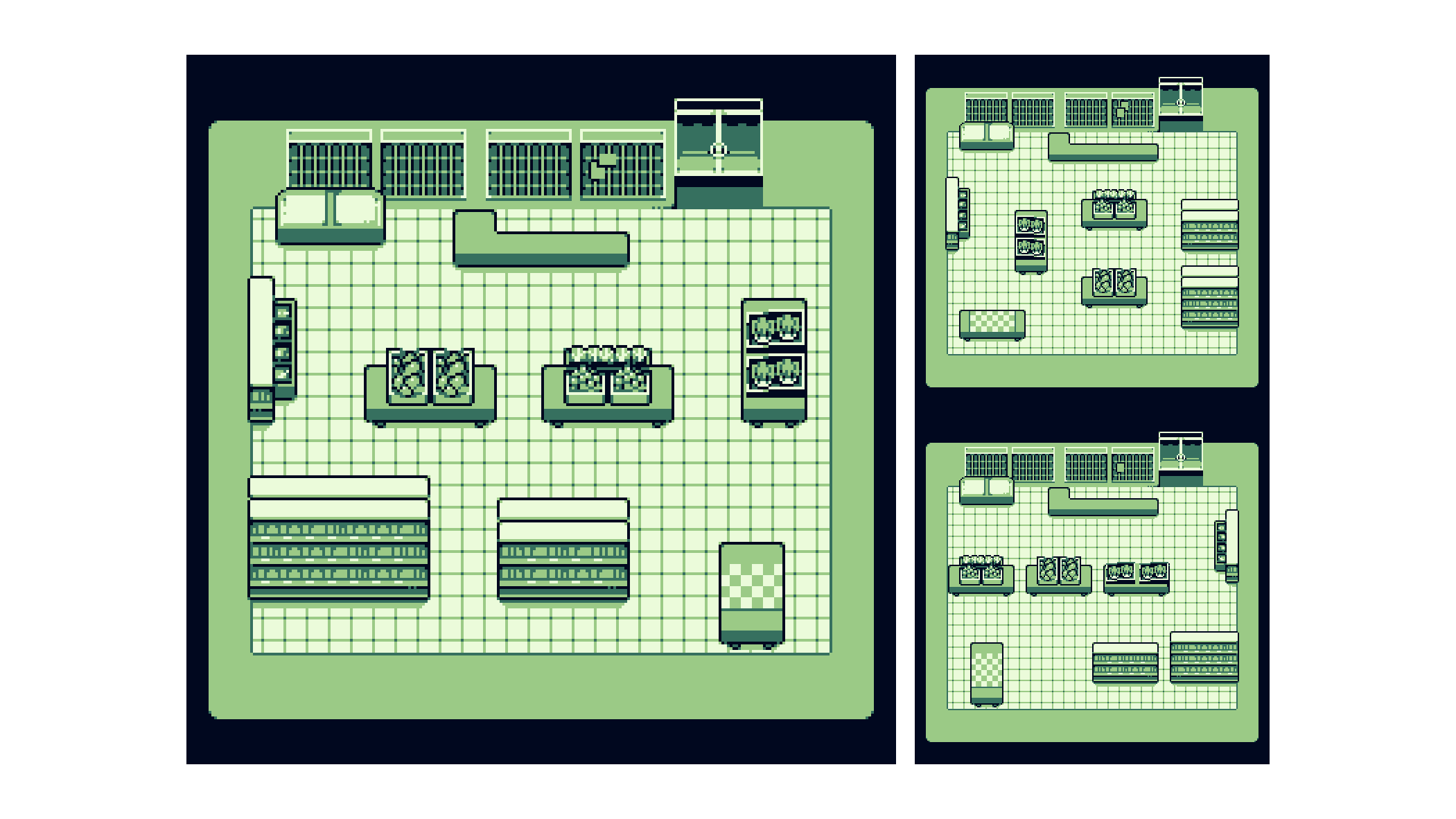 The driving direction for the art in TYTYTY is that you can find memory or history within everything. For the art assets, you can see this in literal ways — like Grandma aging gradually through her closeup scenes. You may also catch it in subtler ways — like the posters behind the cashier telling the story of an unseen character learning to play the guitar, forming a band, and eventually holding a concert.
Our own lived experiences are infused within the art — from frames depicting images found in our childhood homes, to aspects of the building architecture drawing from Scarborough neighbourhoods.
---
The Process
Planning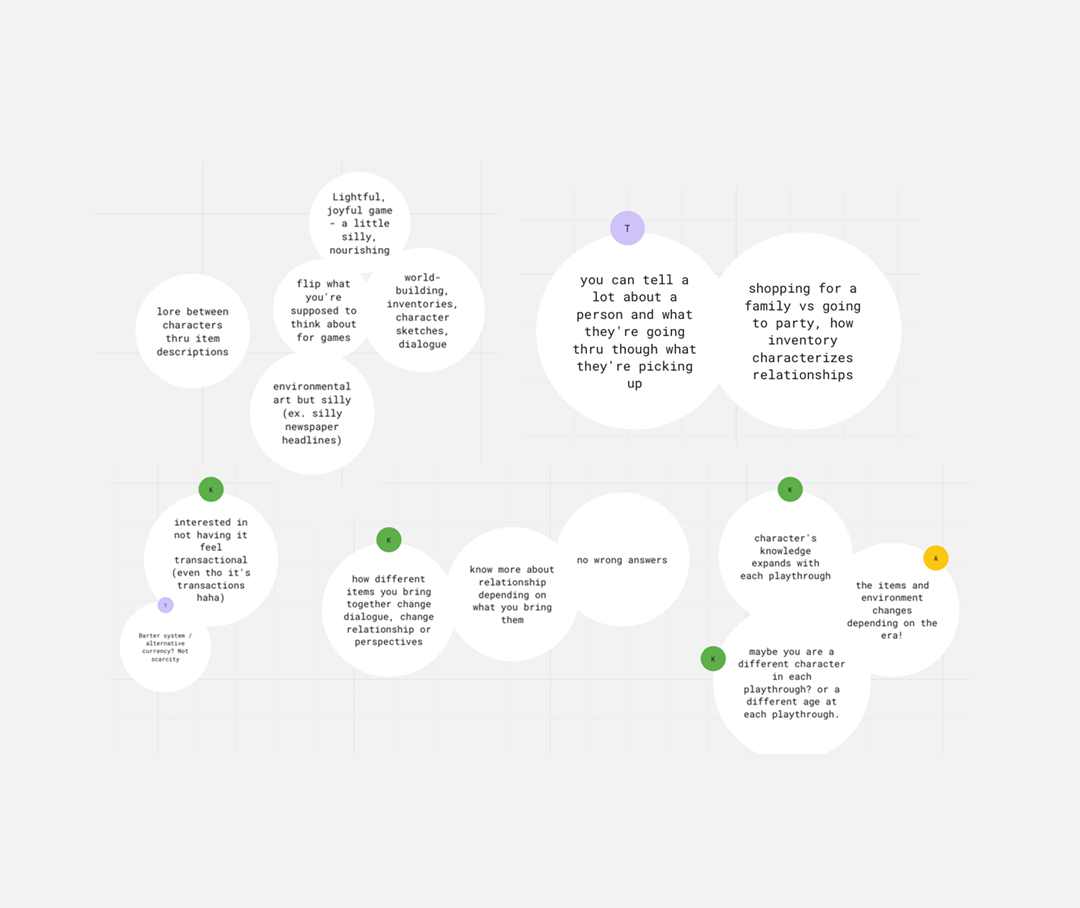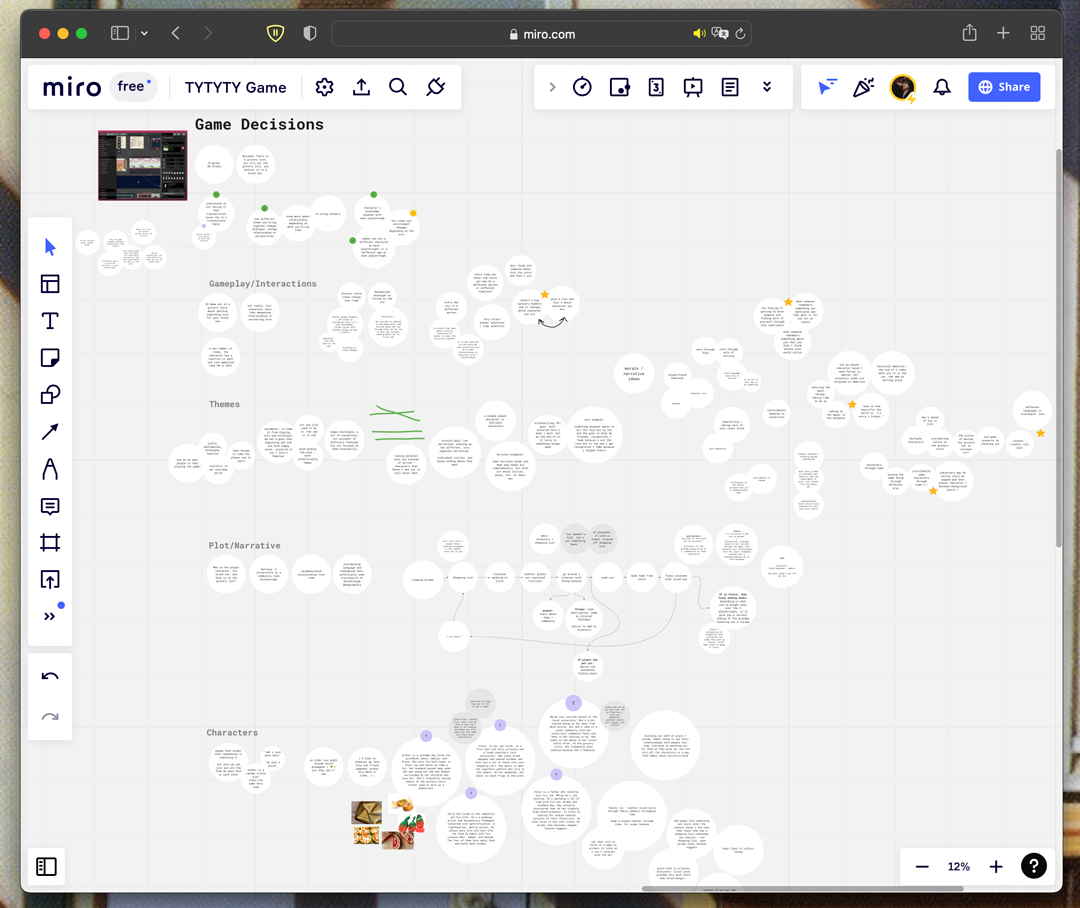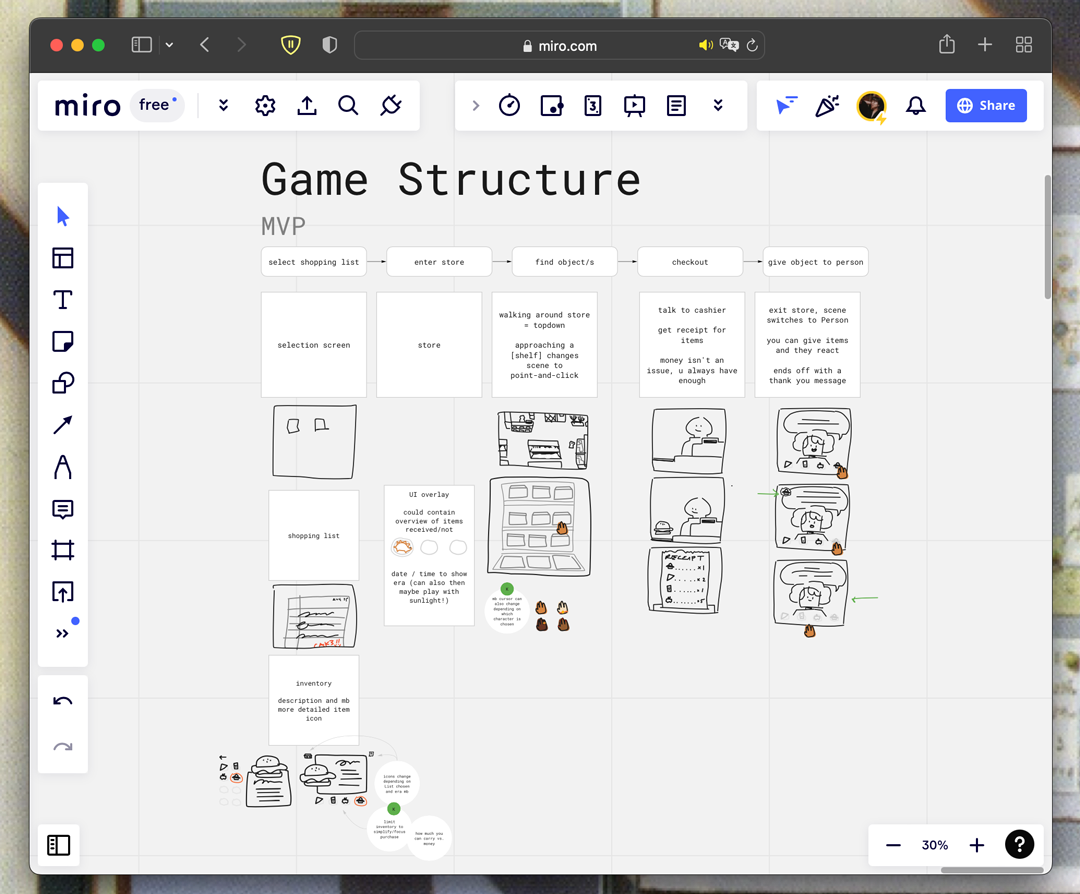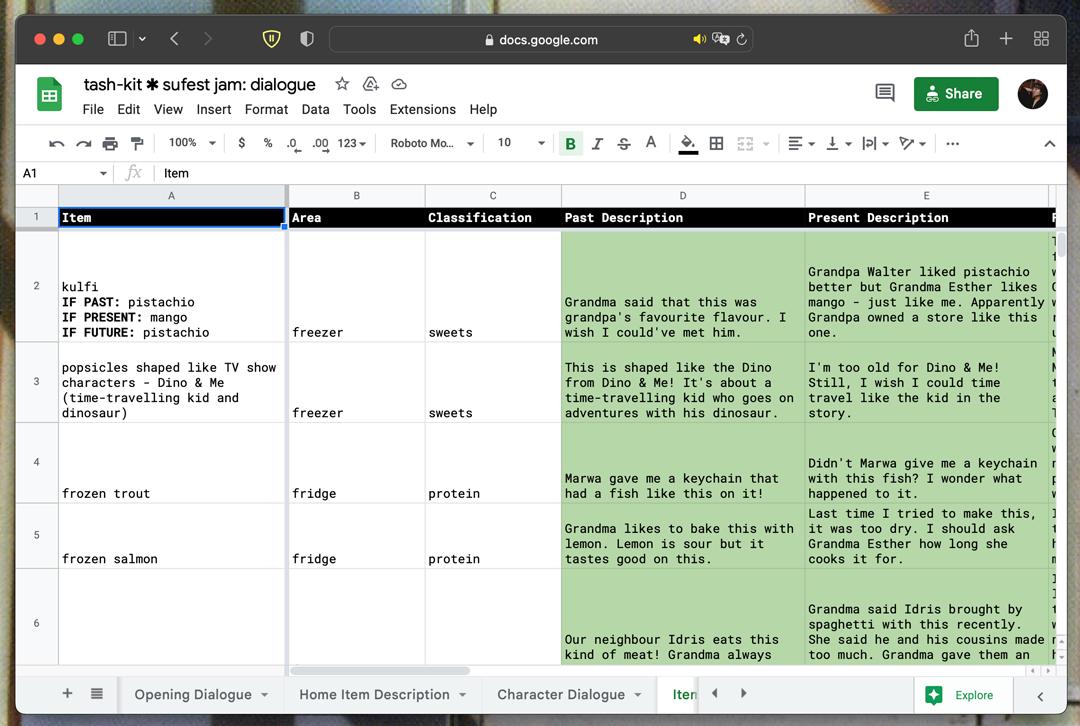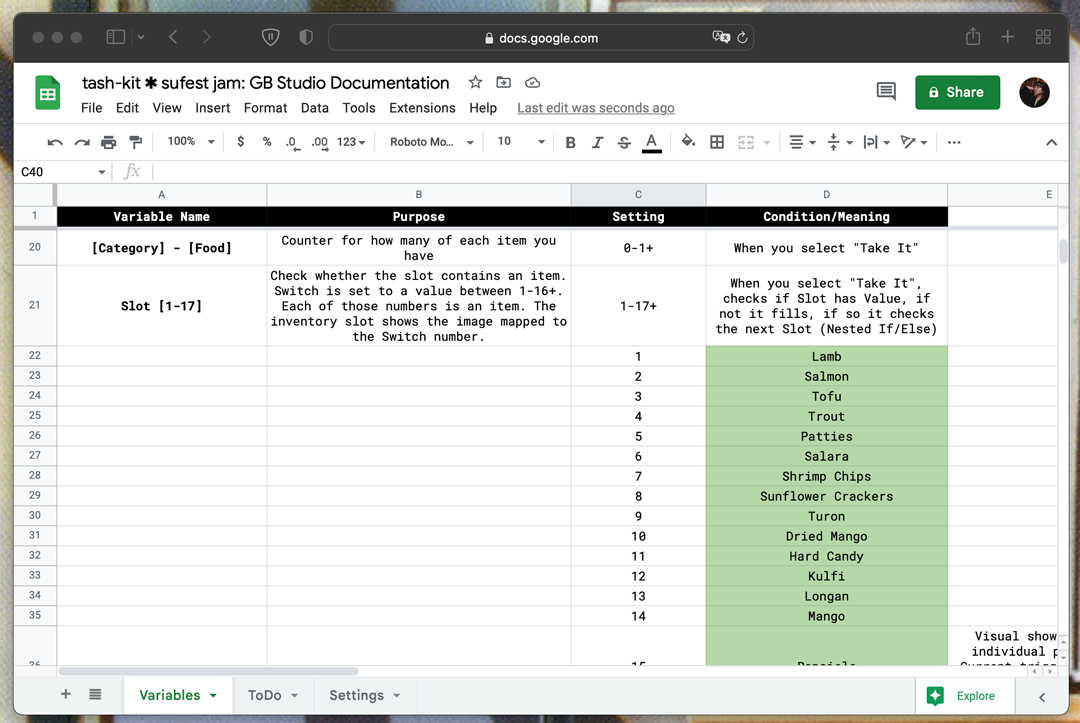 During our initial meetings we leaned into what brought us joy, sparked excitement, and tuned into what game tropes, themes, and possibilities felt the most fulfilling to delve into. We didn't want to let go of any of our ideas and serendipitously, we continued to find ways they could all co-exist into one cohesive game.
---
Development
Development began with sketched placeholders but it quickly became necessary to create assets that were closer to a final render right off the bat. This allowed us to constantly test interactions, game flow, feeling, and dialogue.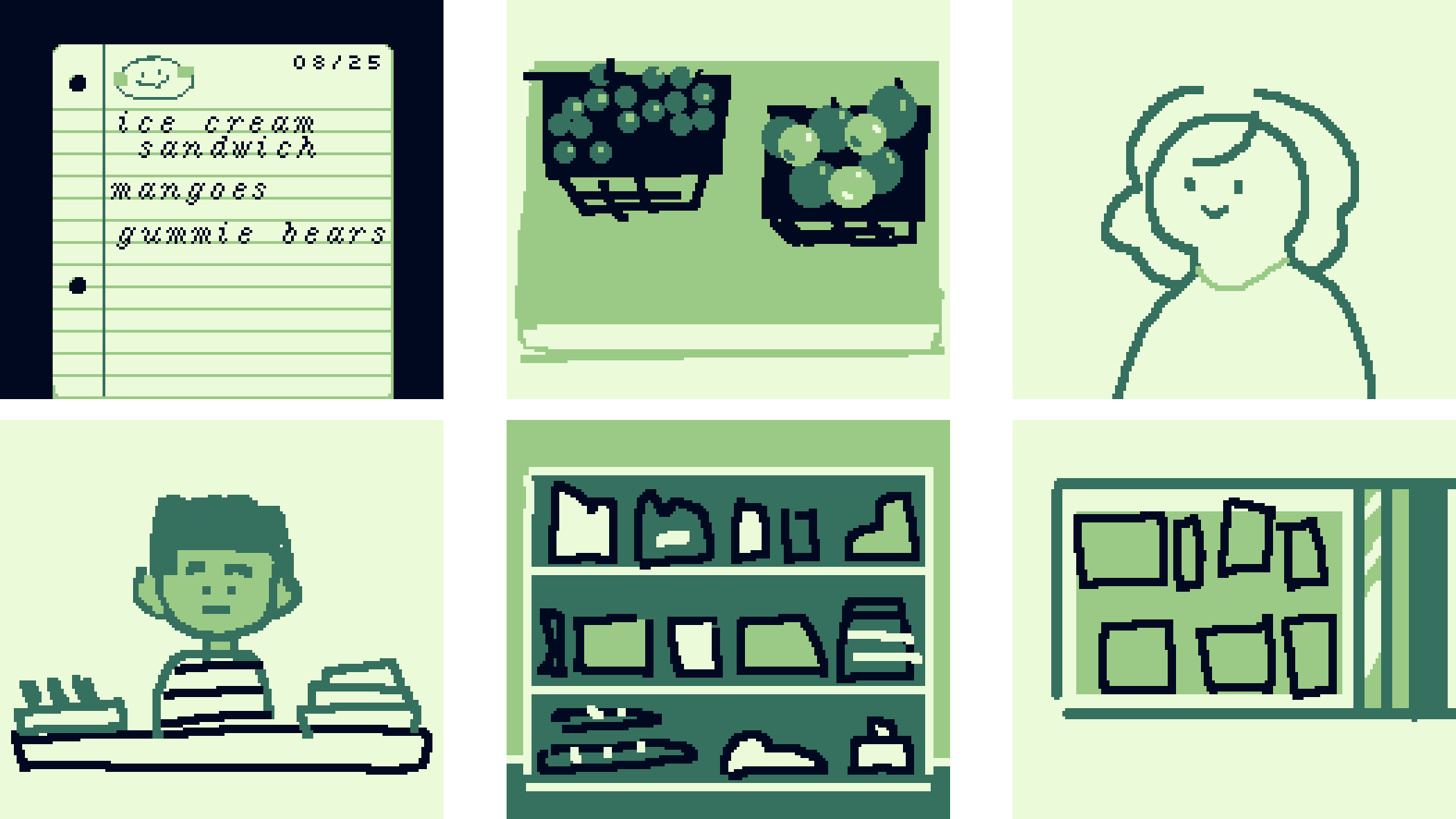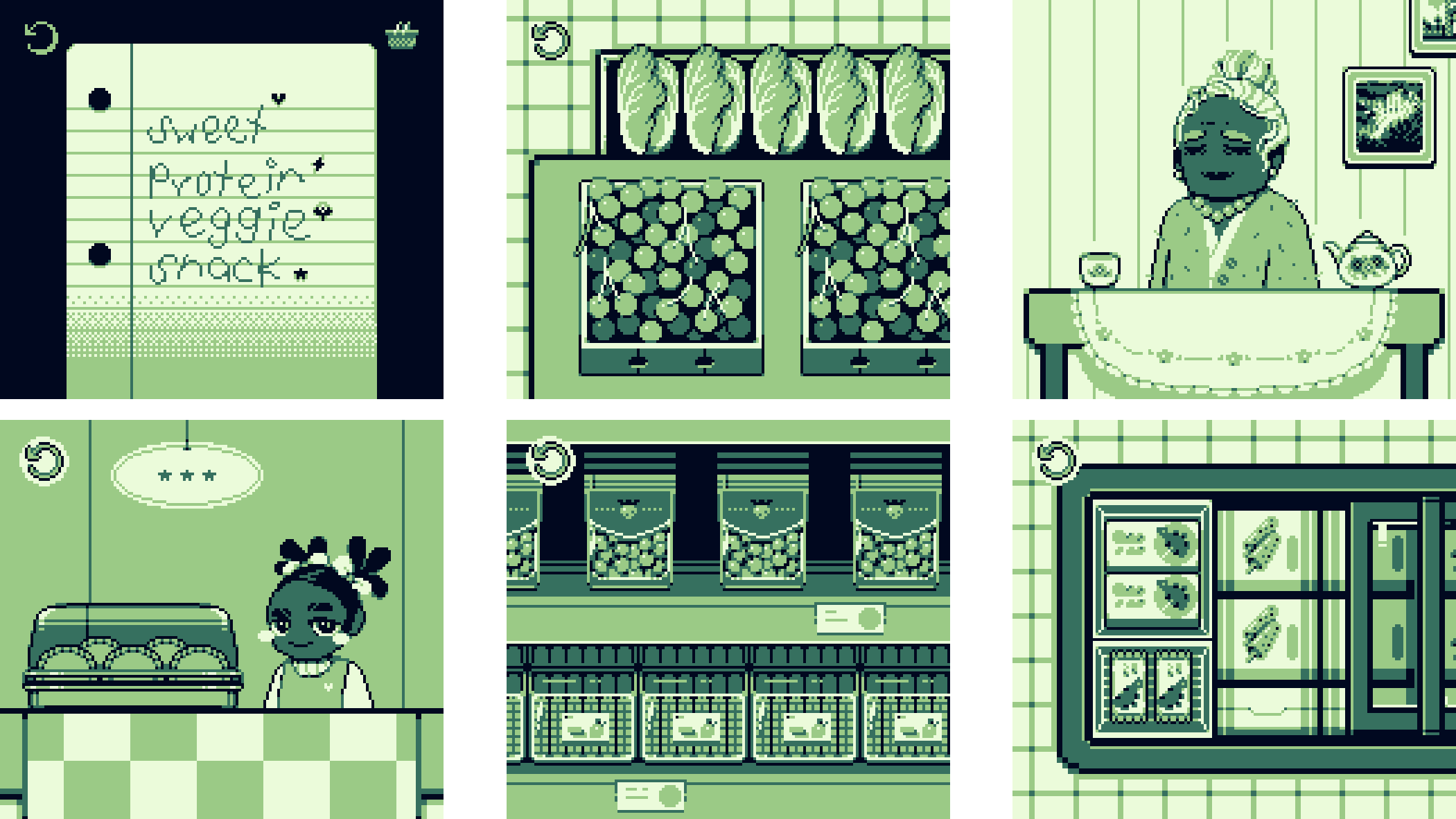 Initial Placeholder Art vs. Finals
TYTYTY was created as part of a festival so we prioritized completing an MVP which had a single era, fully rendered art, and a simpler story. It was intentionally built in a way that allowed us to easily expand and add other planned eras, story, NPCs and functions if time allowed. We lovingly called this MVP the Mango Speedrun. Our final submission for the festival included all three eras, NPCs, though several additional plots and interactions were held back for time.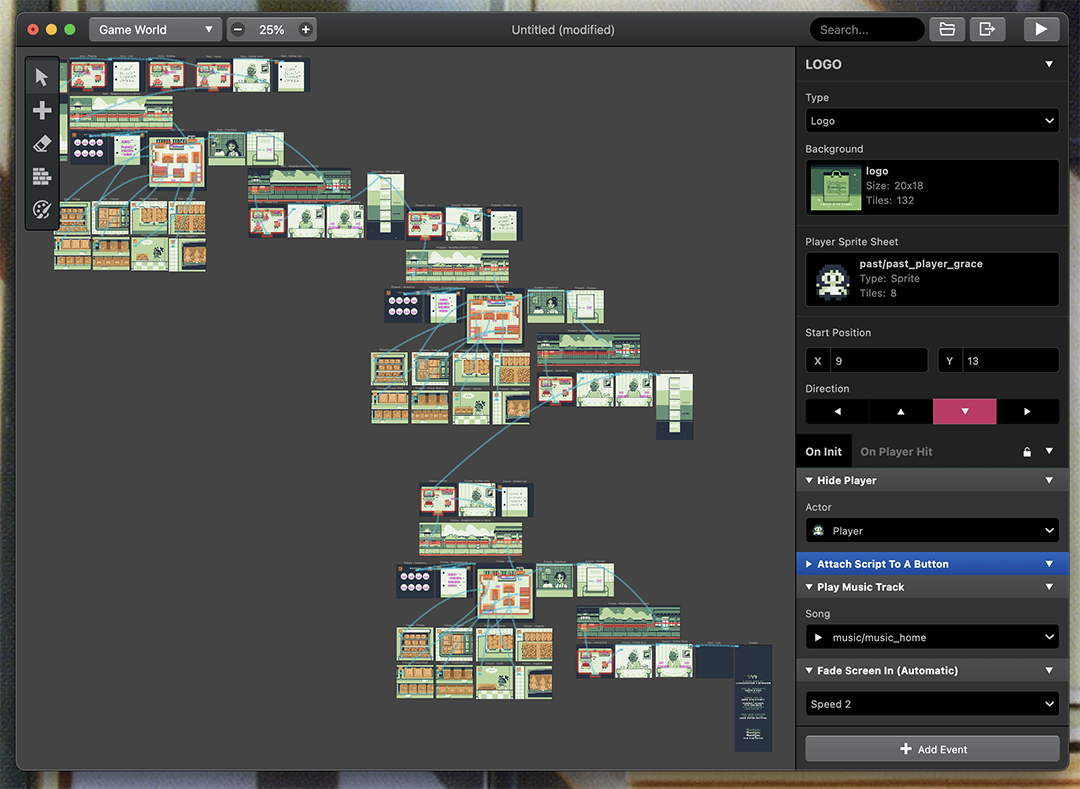 Final game overview in GB Studio
Development highlights include:
Different dialogues, endings, and interactions unlocked as a result of player choices.
An inventory system that updates in sequential pickup order and can recognize up to 127 items.
You can pet the cat. (-:
---
This project was funded by Canada Council for the Arts for Hand Eye Society's SUPER FESTival.
---