Sunny Side Up
Your daily recommended serving of mortality and eggs.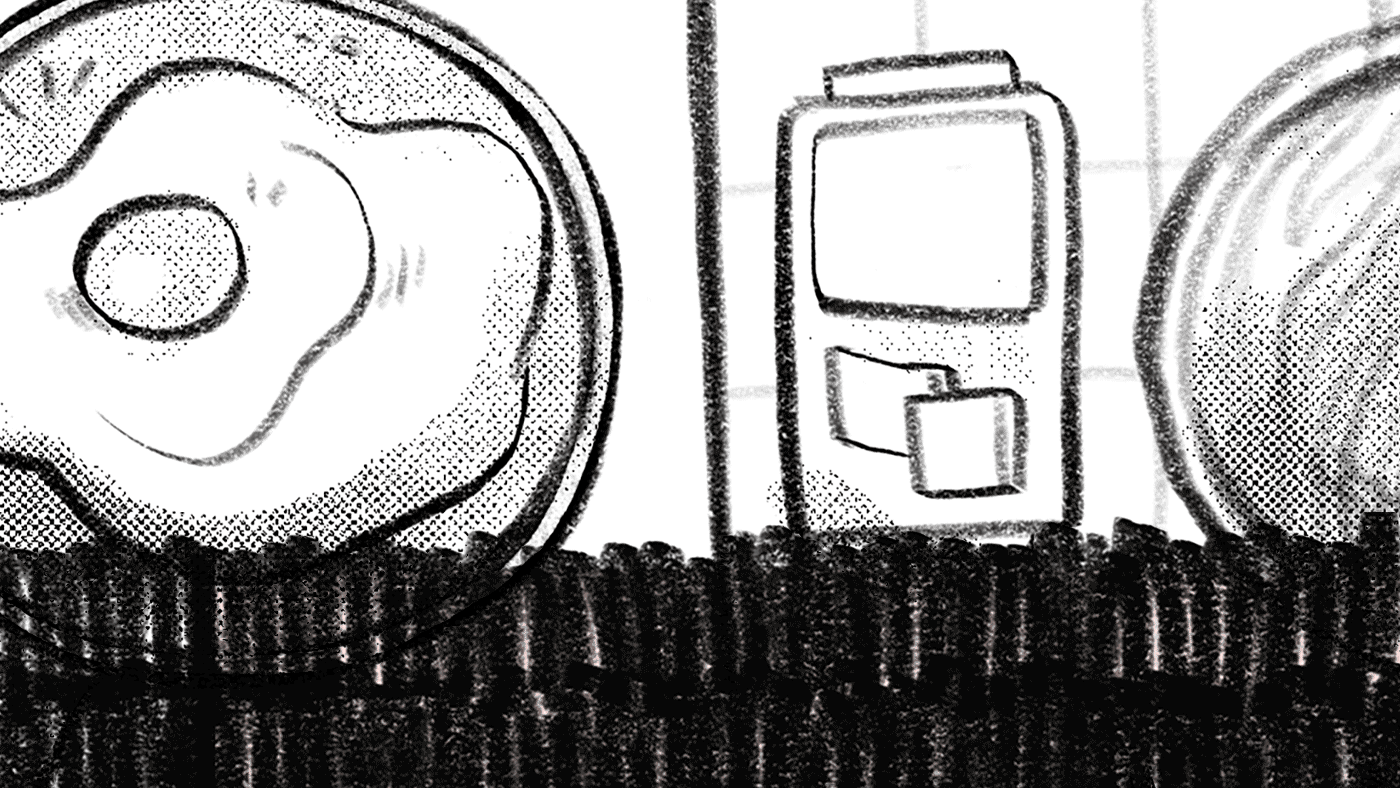 Illustration + Design
localkristine
The Concept
In 2017 I was in a car accident with my partner at the time. Afterwards, the idea of mortality and losing him had been super present in my mind, daily. Although making this zine involved reliving and remembering awful memories and noises and a bunch of crying during therapy sessions, it was an incredibly healing way to get all the feelings to the surface instead of allowing them to dwell wildly within my head.
Part of me worries it doesn't make too much sense but I guess that's not necessarily the point.
---
The Final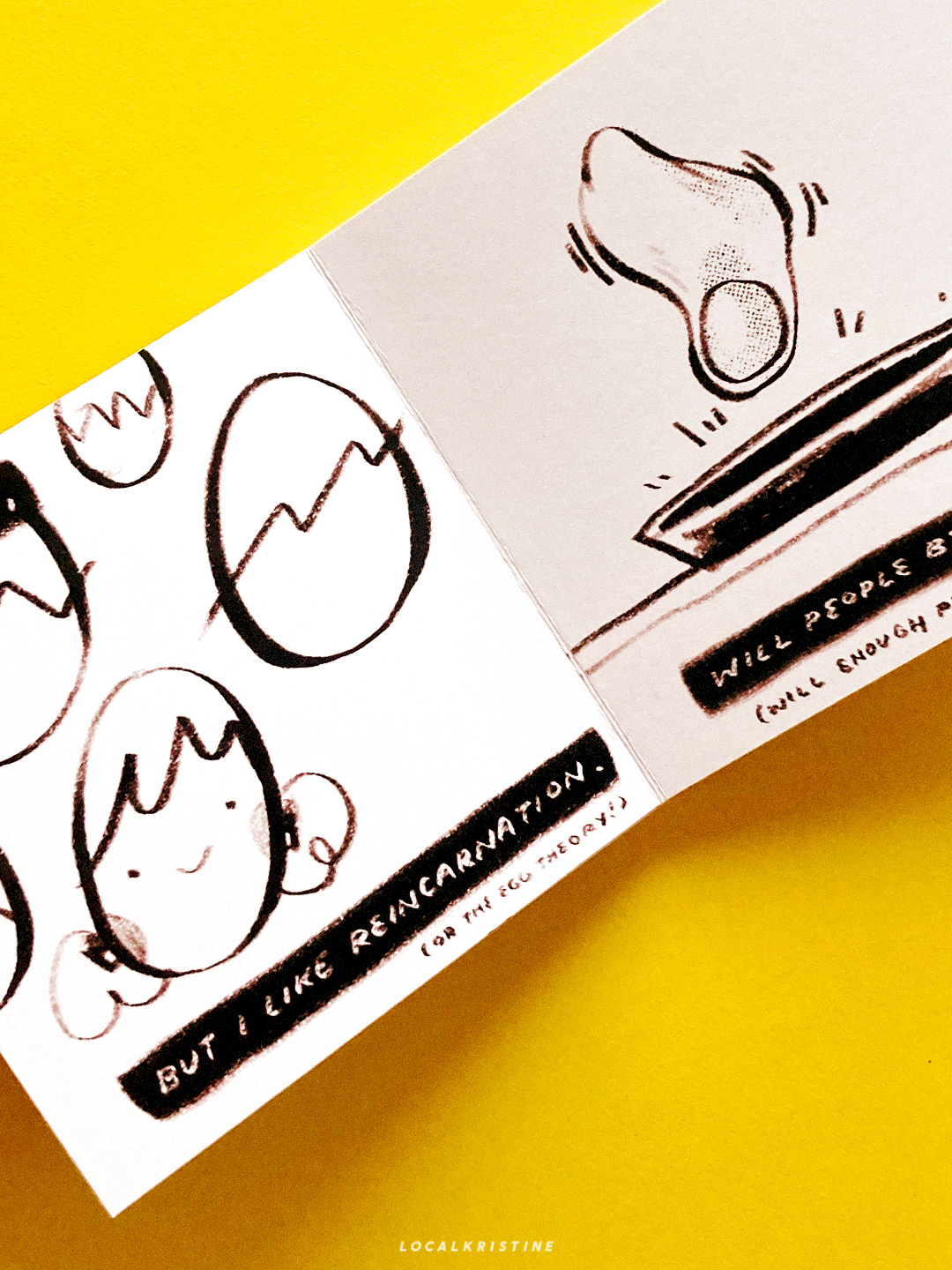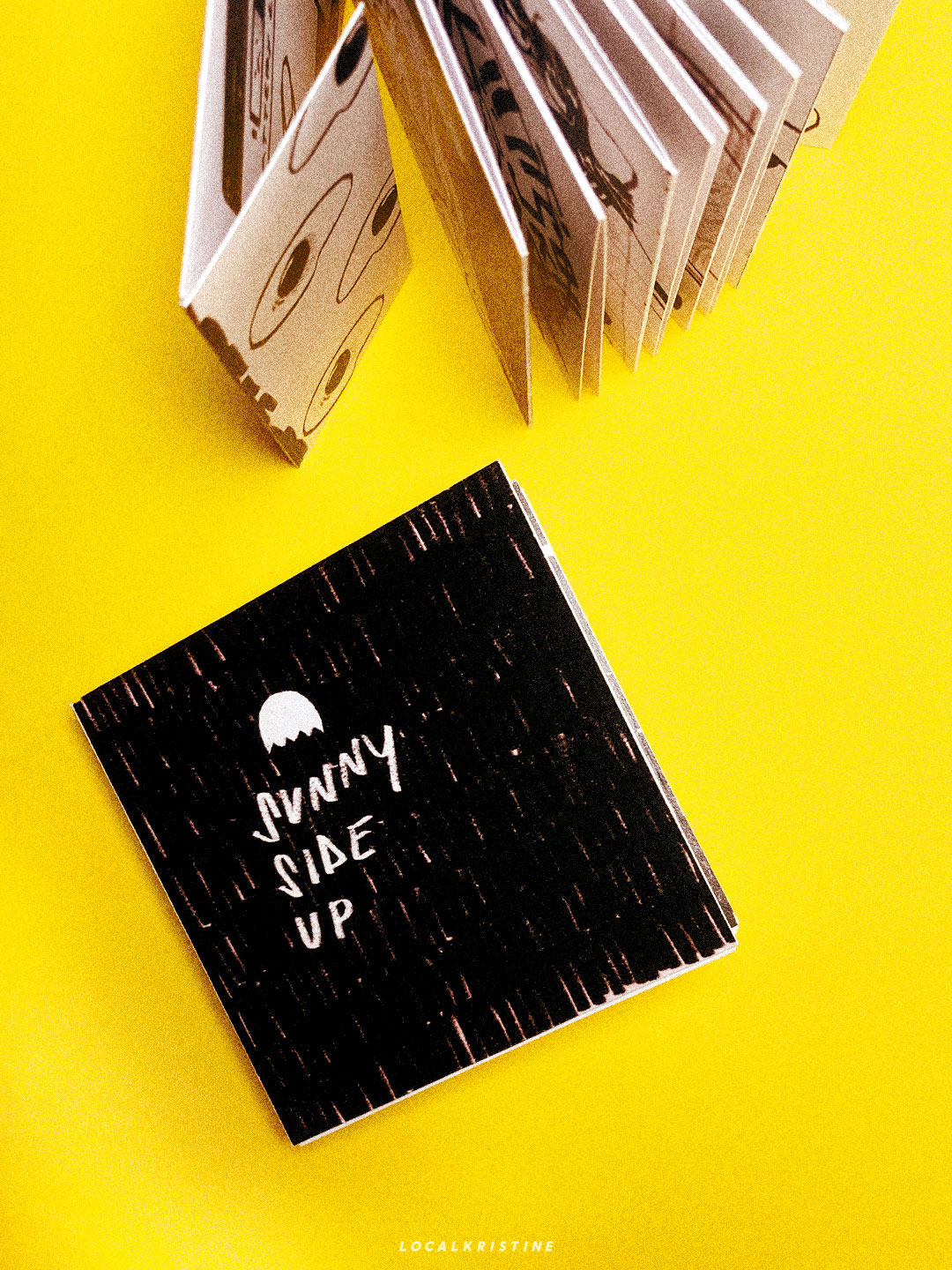 Each zine is enclosed in a book jacket which interrupt the first and final images with eggs mimicking worried eyes.
Sunny Side Up explores what mortality means to me and the insecurities surrounding the value of my all-too-human life. Throughout the course of a morning routine I delve into death in a myriad of ways — How will it happen? What comes next? What will it mean to the people left behind (will it mean much)? How will I spend the time I have left?
---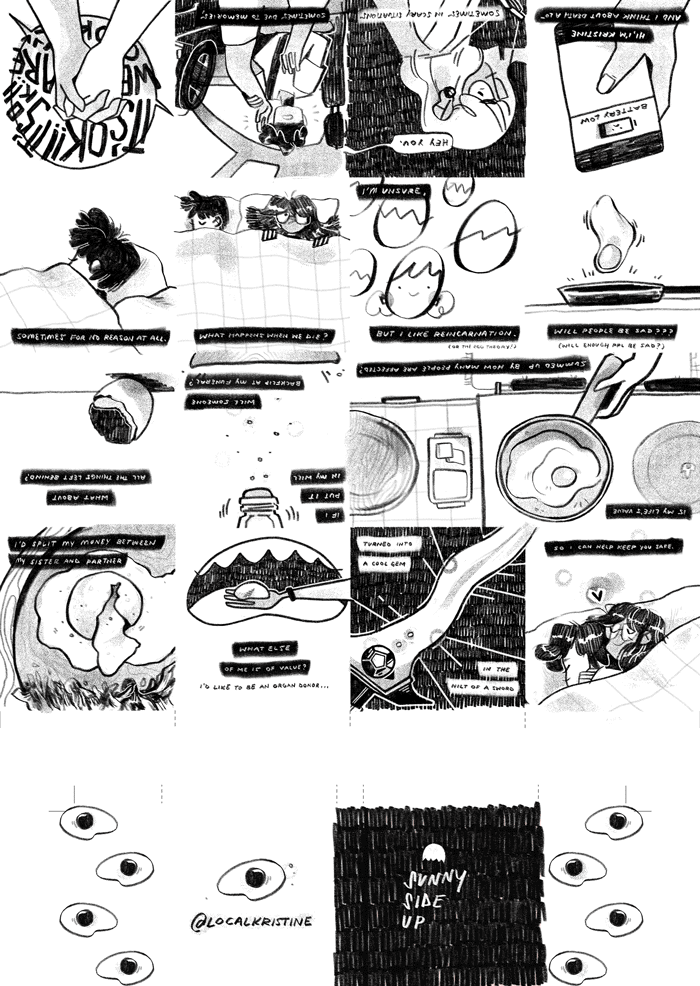 The entire zine is printed on a single sheet of paper.
---
The Process
Writing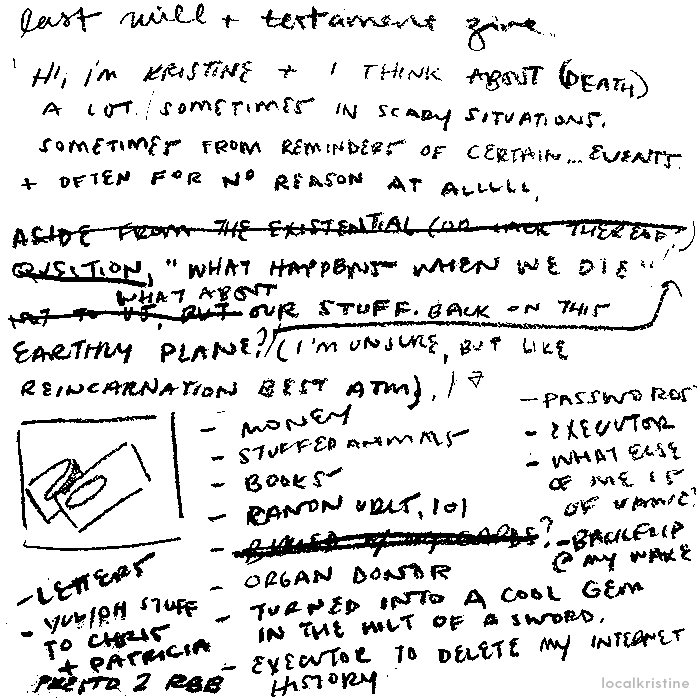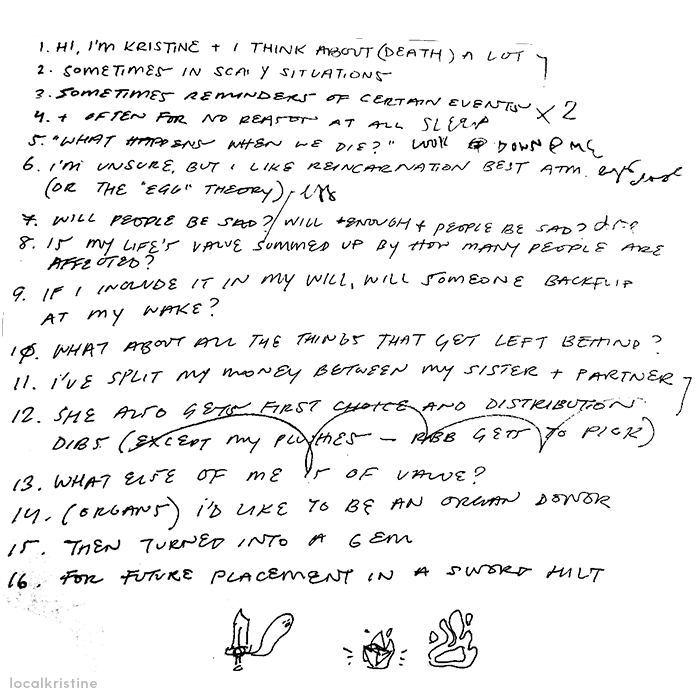 This zine started off unintentionally, after realizing I didn't have a will. It eventually adapted into wondering what in my life would be of value to others and, ultimately, what about myself was of value.
---
Sketches