Measuring Success
Highlighting the impact of Ontario's Interactive Digital Media sector.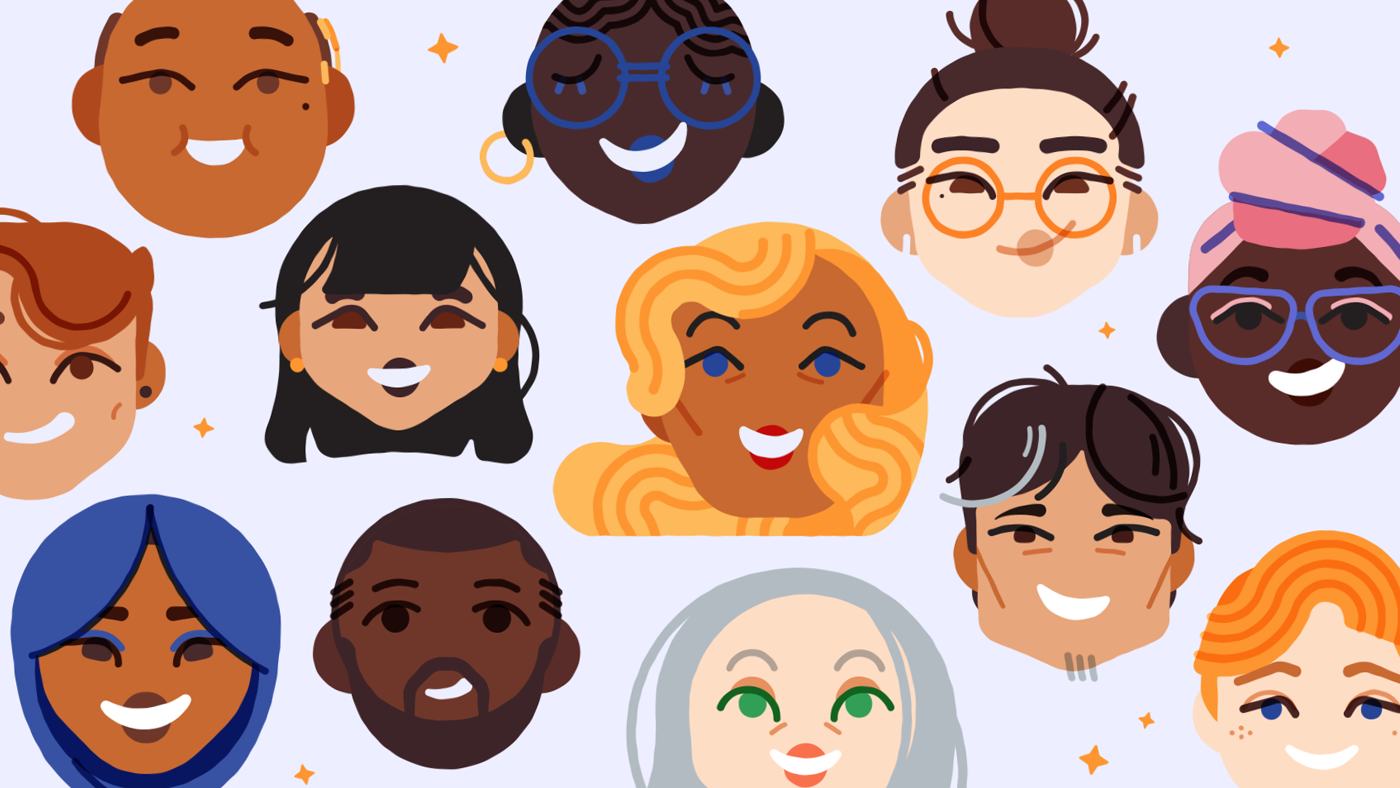 | Illustration + Animation | Voice + Audio | Client + Script |
| --- | --- | --- |
| localkristine | Robbie Adolfo | Interactive Ontario |
The Challenge
To create a video for Interactive Ontario, visually conveying key points about the contributions and changes within Ontario's Interactive Digital Media sector since their last report in 2017.
---
The Solution
---
The Process
Storyboarding
The process began with a script, provided by Interactive Ontario. From this, a rough storyboard was created with initial concepts which were organized into a shot list. Upon approval, the sketches were adapted into low-fidelity digital images before final stylization based on the chosen moodboard.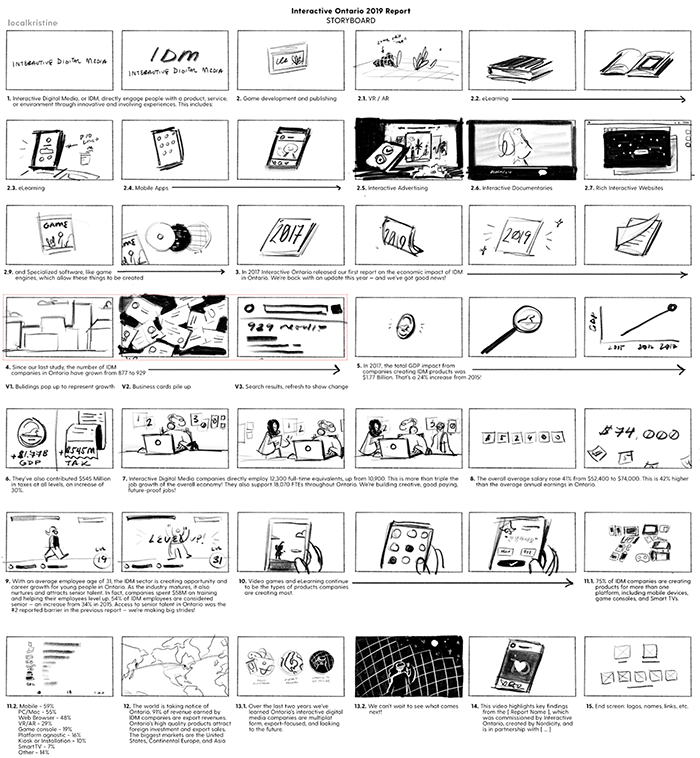 Initial Storyboard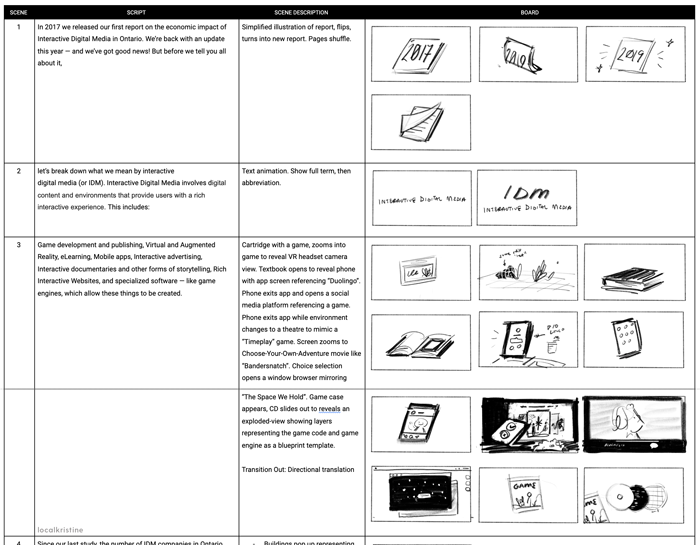 Shot List (Excerpt)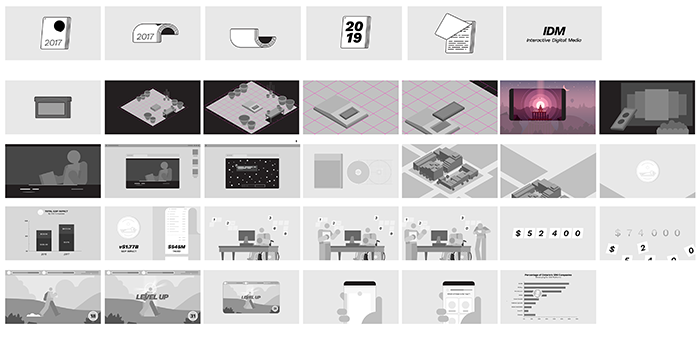 Digital Rough Storyboard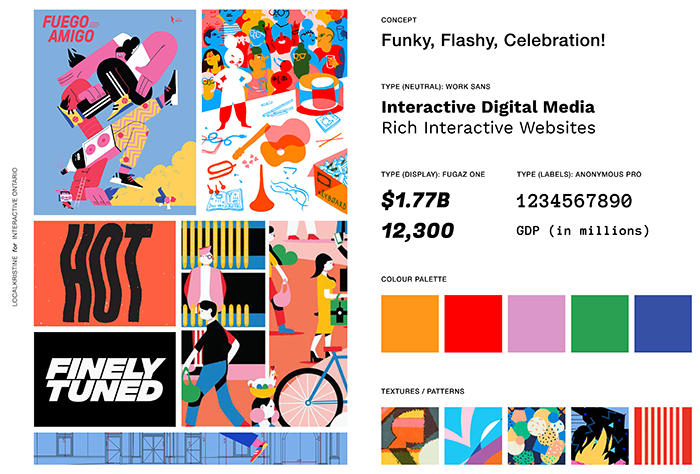 Chosen Moodboard
---
Animatics
Each storyboard stage involved the creation of an animatic. Substitute voices and in-progress drafts of the music were used as placeholders. Some scenes, even after being fully rendered, ended up being cut from the final for clarity or time.
---
Stills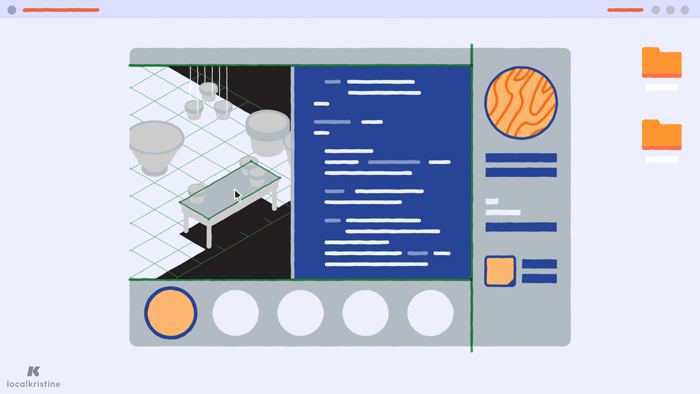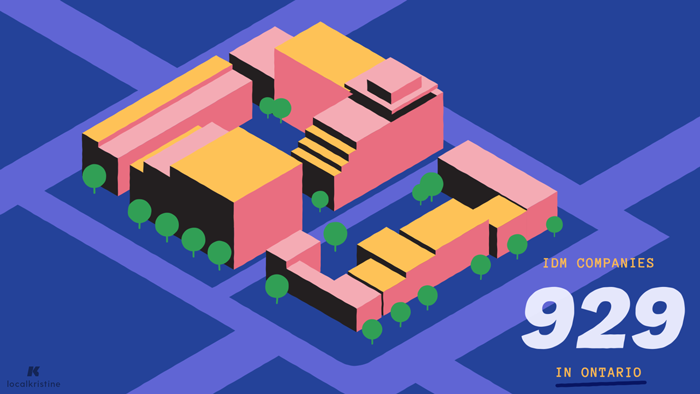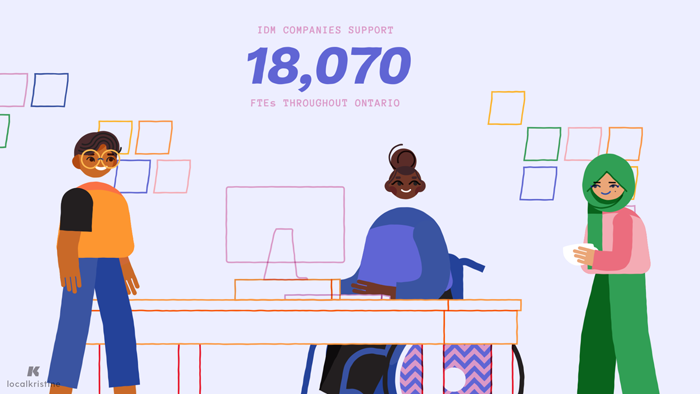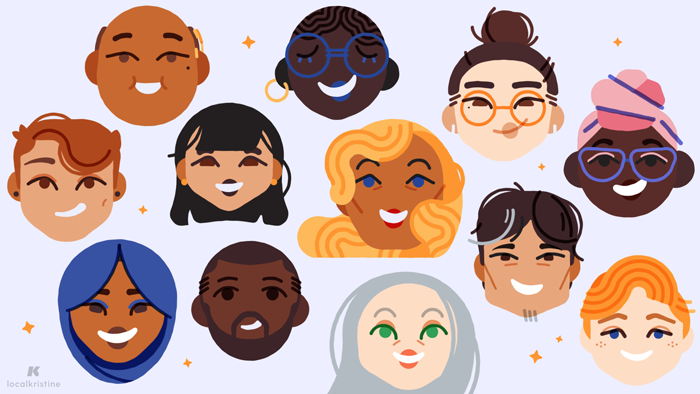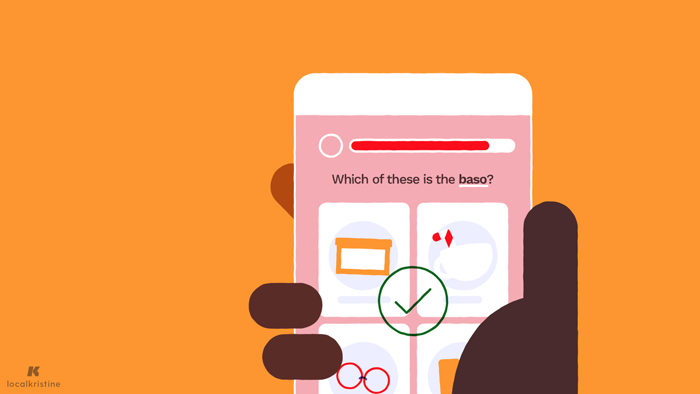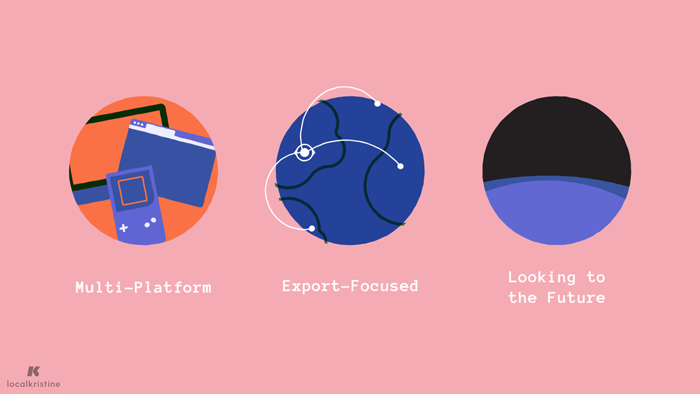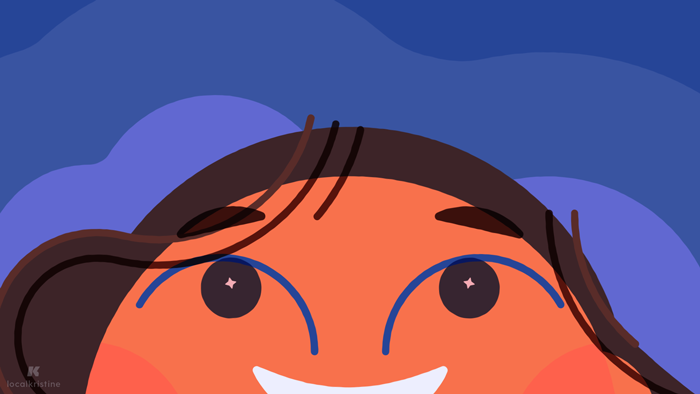 ---